Patches
The creative troops from the 2nd/17th Cavalry designed unit patches during their tour in Vietnam. Here are a few:
Click on the Condor patch for a clearer view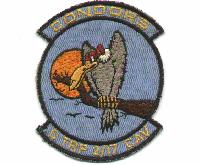 The Charlie Troop patch. After one attained Aircraft Commander status, he would have his call sign embroidered to the right of the Condor, i.e. 46 was mine as the aero-rifle plt cdr. and my other AC's were 40, 41 etc. Scouts were 16, guns 26, Blues were 36. The Troop Commander was 6, but known as EL CONDOR. (Mac Jones)
Jerry Owens-- who served with Charlie Troop as a member of the ground scout section of the Aero-Rifle Platoon from Sep 1969 till he was seriously wounded at Fire Base Ripcord on April 5, 1970-- has available for sale, copies of the Condor Patch. The cost is $10.00 each which includes shipping/handling for the USA.
Jerry is not yet on the net, send check @$10 each to Jerry Owens, 1943 Remount Rd, North Charleston, S. C. 29406.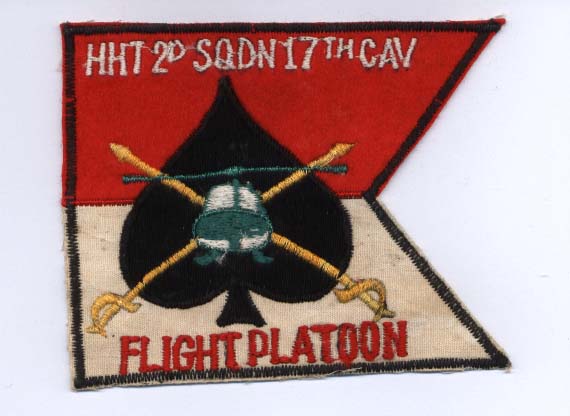 The Flight Platoon of HHT
(courtesy Randolf Vigallon)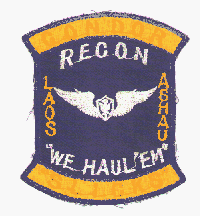 This patch was developed after Loas and was the Aero-Rifle Platoon patch for Charlie Troop. It references the A Shau Valley, which was the primary AO for C Troop.
(courtesy Rick Miller - Crew Chief of UH-1H #67-17700 C Troop)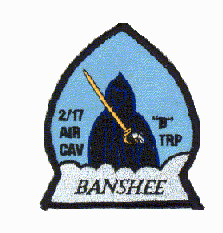 "Banshee Patch" from B Troop 2/17 Cavalry
(courtesy Dan Schave - webmaster B Troop web site)
http://www.ameritech.net/users/dschave/B2nd17th.html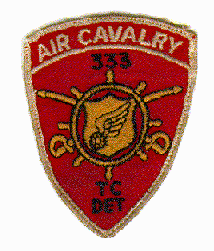 333rd TC Detachment
(courtesy Dan Schave - webmaster B Troop web site)
http://www.ameritech.net/users/dschave/B2nd17th.html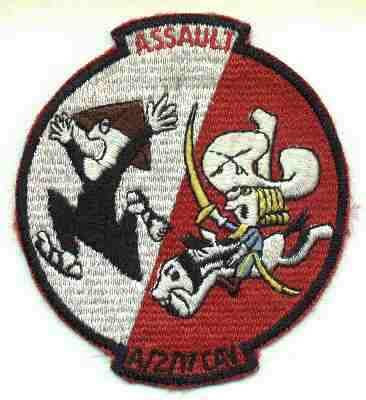 A Troop patch
(Courtesy A Troop Web Page)
http://home.sprintmail.com/~karig/realcav.html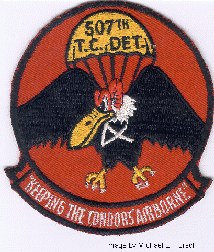 507th TC Maintenance Detachment
The 507th was the Maintenance Detachment that was attached to C Troop 2/17th Cav both at LZ Sally and at Phu Bai
(Courtesy Michael L. Horsch)